Are you creating your content marketing strategy? Or putting together your new website? If so, then one of the first things you should do is to create your content Marketing Mission Statement. It serves as the foundation for all your marketing activities and will help you clarify your message so that you can win more customers. Here's why it is an essential part of your marketing strategy and how to create your English marketing mission statement.
I was translating a website for a new client when I noticed something was wrong. The home page was confusing. The introductory sentence was muddled, with a mix of buzzwords such as 'aspiration' and 'innovation' and mundane product descriptions 'furniture, lighting', and then it ended with 'and many more'. It neither grabbed my attention nor did it entice me to read on. I'd been hired to do the translation but I couldn't just ignore that the content was unlikely to produce the response that the client was hoping for.
So I had a chat with the client and discovered that they'd written most of the content themselves. Like many small companies, they didn't have a specific marketing department. When you start a business, one of the most important tasks is the development of a marketing strategy. Before you can do that though, you have to understand some basics of marketing – or you have to hire marketing experts to guide you. For many small companies, and for freelancers like me, this can be a difficult choice. You might not have a huge budget, but you don't want to spend your time learning marketing – you want to get started selling to customers! I suggested a solution to the problem.
I had some notes from a course I'd done on exactly this topic. I promised to send them to the client, with a link to the course. They wouldn't have time to do the entire course, but they could complete this section which would provide them with their Marketing Mission Statement. It was the course I'd used when I was setting up my website and planning my marketing strategy. Since I had the notes written up, I thought I'd turn it into a blog post for anyone else who is in this situation and doesn't know where to start. I do recommend checking out the entire course – there is a free course here and an advanced course on Udemy.
Why do you need a Marketing Mission Statement?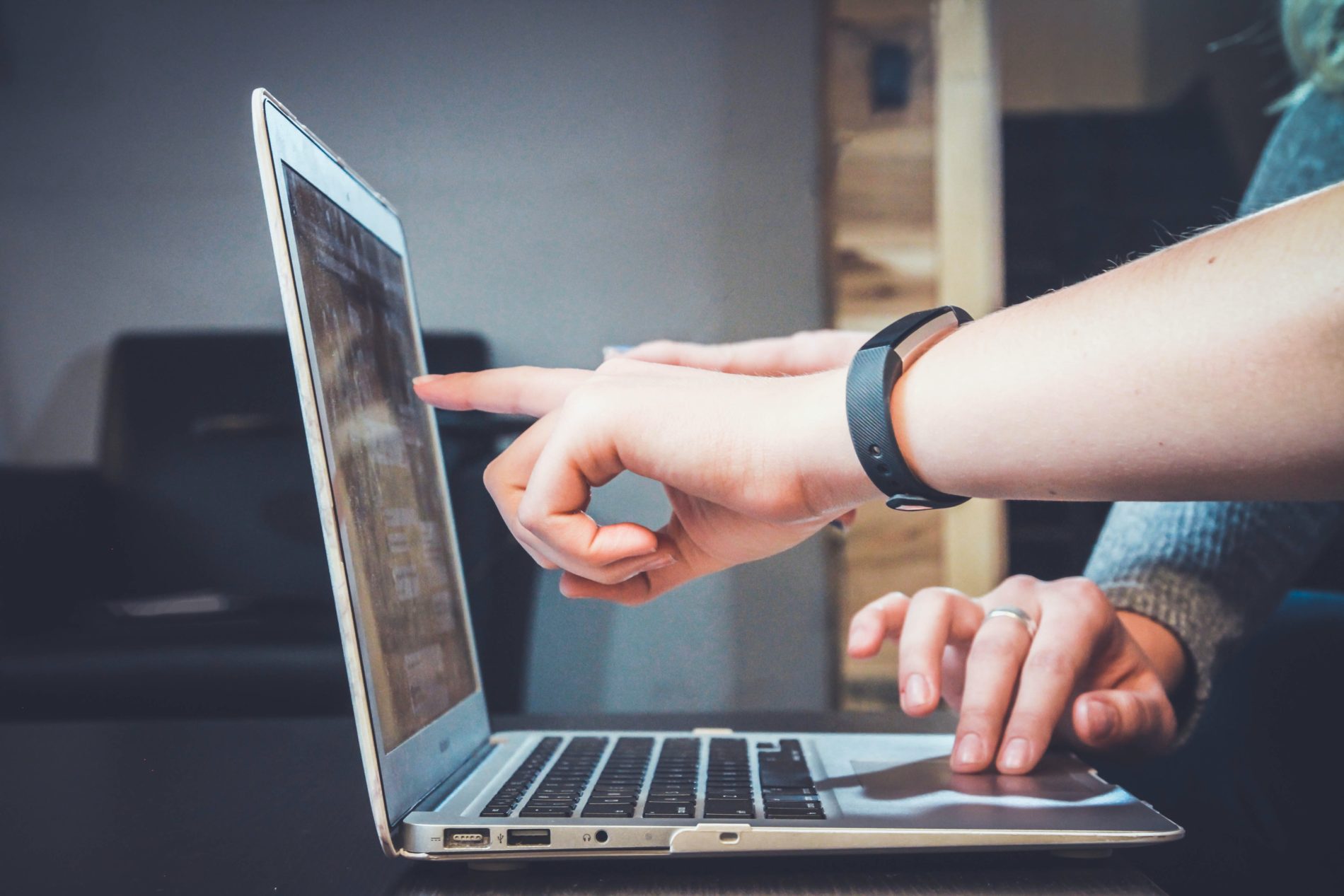 If you came to my website via the front page, you would have seen my Marketing Mission Statement. It's the very first sentence on my website. And since it's the first thing that my prospective clients read about me and my services, it had to stand out. Not only that, this helps my prospective customers find my and is an essential component of optimising my website for SEO.
I've seen countless websites where the first page is a muddle of information, services and products offered. When you start putting together your website, you have to stop thinking about your company from your point of view. You need to step out of your shoes and step into the shoes of your potential customer. Forget everything you know about what you offer and think like your prospective customer. The biggest mistake many companies make is making their website all about themselves. That sounds odd because, of course, my website is all about me – but if you look closely, most of what I have written isn't about me. It's about my clients and their needs. I have to mention my skills and experiences, but only to demonstrate that I use these to help my clients reach their goals.
You've spent a significant amount of time, effort and money on getting your prospective client to your website – SEO optimisation, Google Ad words, blogging and promoting. But now your customers are here. What is their first impression? You only have a moment to persuade them to scroll down and keep reading. Don't waste this opportunity!
What is a Marketing Mission Statement?
A Marketing Mission Statement provides a template for all your marketing activities. I see the Marketing Mission Statement as the little sister of the Mission/Vision Statements that some companies create. Instead of being about the entire company, the Marketing Mission Statement helps you identify your core message, on which you base your marketing strategy. When you create new content, you should always ask yourself, 'Does this deliver what my Marketing Mission Statement promises?' It should:
Provide a clear description of your product or services to a niche targeted client
Communicate your core mission
Align your company values
Provide a foundational statement for your marketing
Clearly communicate what you will do for your client
With our Marketing Mission Statement, we provide a solution to client problems. Ask yourself – what is the client trying to buy, not what am I trying to sell. If you try to sell a customer something they don't know they need – you won't get a sale!
Focus on the customer needs, not how cool/awesome/innovative your company is.
Your Content Marketing Mission Statement should:
Your Marketing Mission Statement should be:
personal
focus on the individual customer
provide solutions to problems
Explain your products and services and make it clear what you do. Avoid industry speak and acronyms – communicate in layman's terms – even if your client base is in the industry. Depending on the person who has been instructed to find a solution to their problem, they might not understand all industry terms. In many companies, a junior employee is often tasked with the initial research into new products or services.
How does it fit in your website concept?
Your mission statement is your Elevator Pitch and can go on your homepage, business cards, email footer, social media profile, etc. Sometimes you'll just use a part of it in a different format.
Your initial or primary Marketing Mission Statement should provide the Big Picture. The next level down goes into more detail.
The secondary level of claims addresses specific groups of clients, products, and services. These explain what you do and how you help your clients reach the goal you've set out in your Marketing Mission Statement. You can get more specific here.
Back your claims up with social proof (references, previous projects) and provide a list of the skills you have to make these claims.
Think about the journey you send your reader on when they scan the home page of your website. You have just:
3 seconds – to grab attention with the title
10 seconds – to hold your reader's attention
1 minute – to persuade the reader to continue to engage
You can see above how I used this to build the front page of my website. I showcase my Marketing Mission Statement right at the top of my site. This works well for freelancers because we want to show our customers who we are and what services we offer. You might not want this if you sell a product or product range – but you should be sure that the core message of your Marketing Mission Statement is clear. Be authentic!
How to create your Marketing Mission Statement
Some companies in the DACH region only have an English website, because their target audience is international. If this describes your company, you may not need a Marketing Mission Statement in German. But how do you create your statement in English?
This is not something that you can do in a couple of minutes. You'll have to do some research on your target audience and SEO. If you haven't yet defined your target audience, then you must do that first. You can find out more here on how to do this. Get together with your team and do a brainstorming session. Do not try to do this in English unless you work with an international team and the office language is English. It's generally easier to be creative in your native tongue.
Don't worry too much about the wording or how to create the final statement. You can pass that on to your copywriter to give a final polish. Or pass it on to me in your native German, and I'll create the English version.
If you are a solo entrepreneur and don't have a team, ask some good friends to help you define what you do and identify your target audience.
Here's are the first questions to brainstorm.
What is your client looking to buy?
If they were to do a google search, what would they type?

What search words would they use?
In both layman's terms and technical terms

What keywords have you already identified?
Using your SEO keyword search results, e.g., location

What will your client gain?
What is the motivation for your potential client to take action
– Emotional gain
– Intellectual gain
– Material gain

 
Now take the answer to #1 –  the anticipated search term, z.B. english native speaker copywriter
Take the strongest claim from #2 and describe #4 the claim as a benefit create copy to win new customers
Don't forget to include the Keywords from #3 z.B. Germany, English, Content, Marketing
And this is what mine looks like:
If you need help to create your Marketing Mission Statement, just give me a call. 
Contact me
Do you want to impress your prospects with convincing marketing content?
Do you want to stand out from your competitors?
Do you want to win new customers?
If you said 'yes' to any of the above points, then get in touch with me. I look forward to helping you achieve these goals.