Lynn Nothegger
English Text Services
Customers described me as 'competent, creative and reliable' and these values guide my approach to business. As a native English speaker copywriter and translator, I help companies in the German market to communicate effectively with their prospective clients, current customers and partners.
Why work with me?
My German-speaking clients often work with customers and partners who speak English as a second language. My speciality is creating content that is clear, concise and compelling, which is easy for non-English speakers to understand.
Clients appreciate my ability to help them target the correct audience and my feeling for the English language. I take great care when translating from German to English that your message is not changed, and that the text feels natural to native English speakers.
What are my specialities?
While I offer my services in a range of industries and am adaptable to various topics and styles, I have extensive experience in the IT industry, both in German-to-English translation and in English copywriting.
This statement would surprise my former colleagues at a software manufacturer as I was the least "techie" person in the company. Indeed, I was used as a tester for new products as "If Lynn can work it, anyone can". I turn this lack of technical skills into an advantage when writing for IT companies. If I can understand and explain your product, then everyone – even those who aren't interested in tech – will understand what you do and how it benefits your customers.
I sometimes say that I translate twice. Once, from German to English. And a second time, from techie to non-techie.
My skills as a storyteller are, I hope, evident from how I've written this About section.
How to work with me
Get in touch with me, to discuss your needs and how I can help you. We can communicate in German or English. I know it is a cliché, but I really do look forward to hearing from you.
Everyone has a story to tell. Here's mine.
In my late teens, moving from my hometown in Scotland to a new country to work as an au-pair sounded like fun. And then the plan became reality and I was on a train speeding through the German countryside, not really sure if I was on the right track. Literally. I only knew with certainty that I'd boarded the right train at Frankfurt Airport, when I saw the Fortress Marienburg on the hill above Würzburg.
And so began my German adventure. On that very first day, I met the man who would become my husband, but that is a story for another day!
Over the last twenty years, among other things, I learned to speak German with a Franconian accent, completed an apprenticeship, welcomed two children into our lives, and worked in sales and marketing in UK and Germany. I also moved house a lot. Two of these moves were international ones, to Geneva on secondment with my husband and to my home country Scotland for four years.
In 2016, we came full circle, when we moved back to the city where it all began. Würzburg. We live here with our now-grown children, and I can't imagine ever moving away again.
As Hermann Hesse said, 'If I could choose my place of birth, I would consider Würzburg'.
I've been working with Lynn for several months. She created various marketing texts, e.g. blog posts and an email campaign. I highly appreciate the outstanding quality of her copywriting, alongside her experience and reliability.
Susanne Kandler, Marketing @ Ephesoft
Reliable, competent and flexible: Lynn has the ability to translate texts that accurately convey our message and she is always willing to incorporate modifications. Working on projects with her is a pleasure.
Marketing @ Yaveon
I have found Ms. Nothegger to be an extremely competent and passionate translator and copywriter and I am already looking forward to further excellent cooperation in future collaborative projects!
Michael Müllneritsch @ Aracuba
We were under a lot of time pressure with our project. Lynn agreed to help at short notice and translated our text to our complete satisfaction - on the one hand, as expected, reliably, quickly and correctly but she also captured and preserved the spirit of the text. We are 100% satisfied and can heartily recommend Lynn to others.
Marketing @ WVV Mobilitätsbereich
We were particularly impressed by her outstanding rhetorical and stylistic skills. Lynn is an excellent writer who creates outstanding content - from storytelling to blog posts to social media posts.
CEO @ Software Hersteller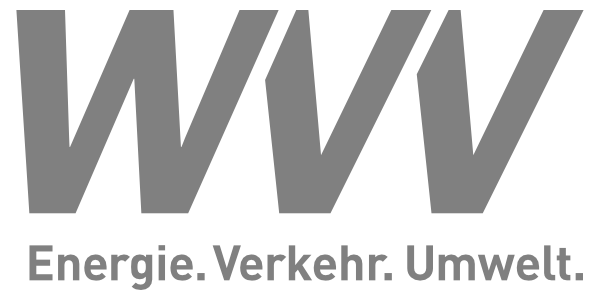 Contact me
Do you want to impress your prospects with convincing marketing content?
Do you want to stand out from your competitors?
Do you want to win new customers?
If you said 'yes' to any of the above points, then get in touch with me. I look forward to helping you achieve these goals.