Copywriter Portfolio
How do you know if I'm the best English translator or copywriter for your project?
Take a look at the work I've completed for other clients.
Featured Project
Semler Company:
Copywriting newsletter
Semler Company is a business consultancy, specialising in change and transformation management. To strengthen their visibility on LinkedIn, I created a newsletter concept with regular posts about business transformation in times of change, in close cooperation with the CEO Dr Theresa Semler. 
The brief: To showcase the experience and skills of the company, and the unique insights of Theresa.
I've been working with Lynn for several months. She created various marketing texts, e.g. blog posts and an email campaign. I highly appreciate the outstanding quality of her copywriting, alongside her experience and reliability.
Susanne Kandler, Marketing @ Ephesoft
Reliable, competent and flexible: Lynn has the ability to translate texts that accurately convey our message and she is always willing to incorporate modifications. Working on projects with her is a pleasure.
Marketing @ Yaveon
I have found Ms. Nothegger to be an extremely competent and passionate translator and copywriter and I am already looking forward to further excellent cooperation in future collaborative projects!
Michael Müllneritsch @ Aracuba
We were under a lot of time pressure with our project. Lynn agreed to help at short notice and translated our text to our complete satisfaction - on the one hand, as expected, reliably, quickly and correctly but she also captured and preserved the spirit of the text. We are 100% satisfied and can heartily recommend Lynn to others.
Marketing @ WVV Mobilitätsbereich
We were particularly impressed by her outstanding rhetorical and stylistic skills. Lynn is an excellent writer who creates outstanding content - from storytelling to blog posts to social media posts.
CEO @ Software Hersteller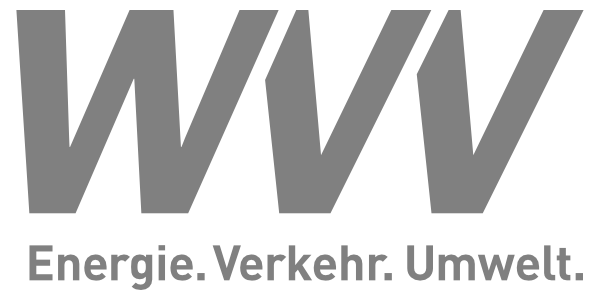 Featured Project
International Discount Supermarket Chain Copywriting, Translation, & Copyediting: Sustainability Report 2019 & 2021
I worked on the Sustainability Report 2019, 2021, and 2022 of a leading discount supermarket chain, in cooperation with an agency. I supplied copywriting, translation, and copyediting services for this fascinating project. Subsidiaries from 9 European countries provided copy about the sustainability activities and measures specific to their region. Most of these texts were written by non-native English speakers in English and had to be adapted and edited. In addition, I translated newly written text from German into English and created completely new copy from briefings provided by the client. I combined the copy from these three sources in a unified writing style that was easy to read, even for non-native English speakers.
Translation
Website / Brochure
Featured Project
LIVETILES:
COPYWRITING
LiveTiles hired me to write a series of blog posts on the topic of the digital workplace, with a target audience of digital workplace leaders. 
The brief: Friendly, concise and engaging tone.
Copywriting – Storytelling
Employer Branding
Featured Project
UNEQUITY:
COPYWRITING
A regular customer, UNEQUITY is an agency that specialises in helping companies communicate their compensation and benefits programmes to their employees. As their freelance copywriter and translator, I craft content for their client campaign, and for their internal marketing.
The brief: a chatty and informal blog post about the use of AI translation tools in employee communication.
Featured Project
European education research association: Blog editor & manager
EERA represents more than 35 national and regional educational research organisations across Europe. Its mission is to foster educational research for the benefit of society. Part of this mission included the dissemination of research beyond the confines of academia – and that's where the blog – and I – came in. As 'newbies' to blogging, EERA was looking for an experienced blogger who could help them with the initial conception and set up of the blog and manage the ongoing submission and editing process. The briefing: The creation of an appealing blog that both academics and non-academics would enjoy reading.
"Lynn has acted as Blog Manager for the recently launched European Educational Research Association (EERA) blog and has been central to the success of this endeavour. She has been an excellent colleague and managed all aspects of the planning, launch, and development of the blog with good humour and efficiency. She has an unrivalled knowledge of the technical aspects of blog production and an ability to communicate this to those of us who are less technically gifted. She has also demonstrated knowledge and awareness of the values and ideas underpinning our Association and has helped shape the blog content in a manner that takes account of these. I honestly feel that we would not have the successful EERA blog we currently publish without her support and guidance. "
Professor Joe O'Hara, Dublin University & EERA President
Featured Project
Alexander Rehn:
Website Translation
The innovative design studio Alexander Rehn helps their customers to stand out from the crowd. Shortly before the website relaunch, I was initially asked to translate the website copy. As the project progressed, I also provided the design studio support in the creation of their Marketing Mission Statement.