Excellent global Employer Branding in international recruitment is vital. The war on talent means that it is increasingly challenging for organisations in the DACH region to recruit qualified employees in their home country.
In addition, if your company sells goods and services in foreign markets, then you need to be able to communicate with your prospects and customers. In international business, this means hiring English-speaking staff.
This requires close cooperation between your HR department and your marketing department, alongside a deep understanding of your target audience.
In my initial post on this subject, I defined Employer Branding as 'the image of your company that you present to the prospective employees you are trying to attract'.
Global Employer Branding is a way of making your company known beyond the borders of your country. If prospective applicants don't know you exist, then they can't apply for a position in your company. Once you've made yourself known, how do you ensure that they want to apply for a job with your company and not your competitors?
For your marketing department, understanding the target audience is the very first bullet point on their to-do-list. Get your marketing and HR teams together with your management team. If you already have international employees, bring them in to provide insight into the minds and motivations of prospective candidates.
Understand How International Applicants Feel
If your company is hoping to attract talented workers from other countries, put yourself in their shoes for just a moment.
It's a huge step for someone to apply for a job in another country or even continent. They probably don't speak German. They don't know the customs of the country, other than the stereotypes of beer-drinking, Oktoberfest-going, lederhosen-wearing highly organised people. Ok, so some of that may be true if your company HQ is in Munich. For many areas of Germany, that's not entirely accurate.
They are facing a decision to leave their home, their family and all their friends. Think for a moment how that would feel and whether you'd be willing to do this.
Perhaps they are already parents themselves and are taking this decision together with their spouse and their children. Will their spouse enjoy living in Germany? Will they be able to work here? What about nurseries and schools for the kids? Where will they live? Will they be welcome and safe here?
These are just some of the questions going through the mind of a person who is thinking about emigrating.
Reassure Your Potential International Applicants
So you know what is going through the mind of a potential international employee (in addition to the standard questions and expectations of any other candidate, which you shouldn't neglect.)
What do you need to do to help a prospective applicant take that first step and send you their CV?
Well, you can start by showing them that you are interested in their well-being and that you will offer support and assistance along the way. If they feel that you care about them, they'll be more likely to sign a contract with you rather than with your competitor.
Daimler may be known as the manufacturer of vehicles, but not every one of their 298,000 employees works directly with automobiles.
In a company this huge, there are job opportunities in all business sectors from IT to legal and financial services, procurement to R&D and mobility services.
Their Global Employee Branding entices prospective applicants with a range of benefits, including a diverse working environment, good work-life balance and excellent healthcare. 
Offer Relocation Assistance
Depending on the size of your company and the available budget, you may not be able to compete with large multi-nationals in terms of the relocation package. You can, however, offer support and assistance that cost just your time, energy and goodwill:
Financial Investment Required
– Flights and hotel costs
– Hire a car for the first weeks
– Estate agent fees (Makler)
– International schools for children
– Relocation expert for visa application
Low or No Financial Investment Required
– HR takes care of visa application
– Information provided for registration in city/region
– Advice on rental properties, decent areas, rental costs
– Help to get kids into schools or kindergarten
– Assistance with local & national authorities, e.g. tax, pension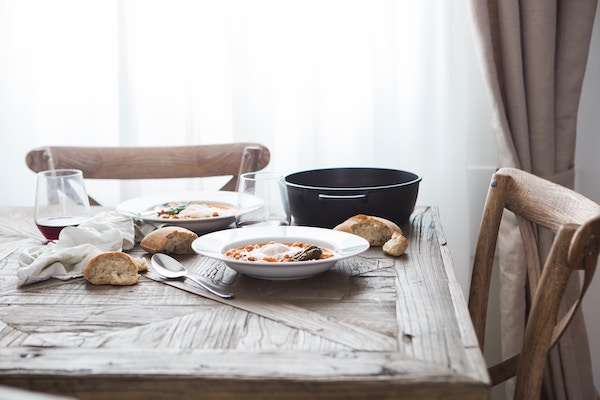 An HR Consultant I worked with went above and beyond to assist new employees. She would help them find accommodation, sort out their work permits, advise on suitable schools and doctors and much more.
One new employee arrived with no household goods, so she went to IKEA and bought a 'starter package' of a couple of pots and pans, some dishes, towels and bedding. When he arrived at his temporary furnished accommodation, he could cook, wash and sleep. 
Now think about how that employee felt when he arrived in a strange city after a long journey to find these items in his apartment along with some basic foodstuffs. The kindness and warm welcome he received made him a grateful and loyal employee and co-worker.
Reassuring prospective applicants doesn't have to cost your company a fortune, but it can bring significant benefits. Tell a story that gives them the confidence to apply and to accept your job offer.  
That's what we will look at next: Employer Branding and Storytelling.
[et_bloom_inline optin_id="optin_1"]