Kein MesseAuftritt
in 2020?
Treffen Sie B2B Prospects Online und überzeugen Sie mit professionellen Texten einer englischen Muttersprachlerin
Lead Generation ohne Messen 
Sie sind es gewohnt, auf internationalen Messen Leads zu generieren, aber im Moment werden viele Messen abgesagt. 
Wie können Sie dennoch potenzielle Kunden ansprechen und davon überzeugen, mit Ihnen Kontakt aufzunehmen?
Copywriting
Erhalten Sie schnell und einfach Marketingtexte für Ihre Website, Broschüre oder Social Media.
Storytelling
Mit Storytelling wecken Sie Interesse an Ihren Produkten & Dienstleistungen bei potentiellen Kunden.
Übersetzungen
Übersetzungen durch englische Muttersprachlerin, damit Ihre Message beim Kunden richtig ankommt.
Content Strategy
Ob Social Media, Newsletter oder Blogeinträge, ich helfe Ihnen, Ihre englische Content-Marketing- Strategy zu definieren und umzusetzen.
Testimonials
Wir entwerfen überzeugende Testimonials  von Ihren zufriedenen Kunden, damit diese effektiver in der Neukundengewinnung eingesetzt werden können.
Social Media Ads
Sprechen Sie Ihre potenziellen Kunden dort an, wo sie sich online bewegen.
Machen Sie Ihren Content zu Ihrem neuen Messestand
Ihr überzeugendes Verkaufsteam steckt in COVID-19 Zeiten häufig im Home Office fest. Ohne internationale Messen fällt es Ihnen schwer, Kunden und Interessenten zu erreichen.
Genau wie ein wenig überzeugender Messestand potenzielle Kunden abweisen könnte, erhöht schlecht geschriebener Content das Risiko, dass Interessenten von Ihrer Website abspringen.
Leiten Sie potentielle Kunden direkt auf Ihre Website mit Blogeinträge oder Social Media Content.
Erreichen Sie potenzielle Kunden mit professionellem englischsprachigen
Content-Marketing
I've been working with Lynn for several months. She created various marketing texts, e.g. blog posts and an email campaign. I highly appreciate the outstanding quality of her copywriting, alongside her experience and reliability.
Susanne Kandler, Marketing @ Ephesoft
Reliable, competent and flexible: Lynn has the ability to translate texts that accurately convey our message and she is always willing to incorporate modifications. Working on projects with her is a pleasure.
Marketing @ Yaveon
I have found Ms. Nothegger to be an extremely competent and passionate translator and copywriter and I am already looking forward to further excellent cooperation in future collaborative projects!
Michael Müllneritsch @ Aracuba
We were under a lot of time pressure with our project. Lynn agreed to help at short notice and translated our text to our complete satisfaction - on the one hand, as expected, reliably, quickly and correctly but she also captured and preserved the spirit of the text. We are 100% satisfied and can heartily recommend Lynn to others.
Marketing @ WVV Mobilitätsbereich
We were particularly impressed by her outstanding rhetorical and stylistic skills. Lynn is an excellent writer who creates outstanding content - from storytelling to blog posts to social media posts.
CEO @ Software Hersteller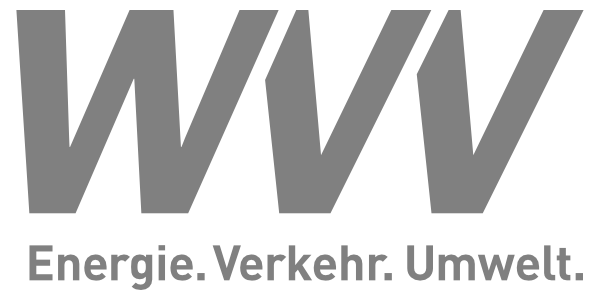 Sometimes I write About Writing
Companies in the DACH region are particularly affected by the cancellation of trade fairs due to the Coronavirus restrictions. It's simply one of the main channels for businesses to attract new customers. According to a survey by the Bundesverband Industrie...
Contact me
Do you want to impress your prospects with convincing marketing content?
Do you want to stand out from your competitors?
Do you want to win new customers?
If you said 'yes' to any of the above points, then get in touch with me. I look forward to helping you achieve these goals.